Fun facts about the faculty: Second World War
The bombs rained down and hit their target when the Royal Air Force attacked the Gestapo headquarters in Jutland situated in the Student Halls of Residence in the University Park on the last day of October 1944. The raid also destroyed the university's main building. The Second World War ended exactly 78 years ago today, so here is a fun facts special – not about the faculty, but about the entire Aarhus University. Did you know that…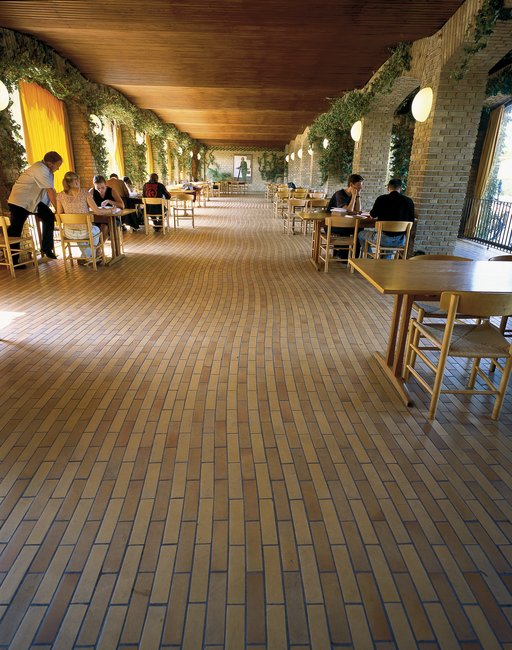 ... the many details in the Main Hall are not the result of the architect's taste, but only served the purpose of extending the construction period? At the beginning of the 1940s, construction of the main building began with the Main Hall, the Ambulatory and the Sun Courtyard. At first, things went fast to avoid shortages of supply, but the pace quickly slowed down because it was feared that the occupying power would take over the building once it was built. The architect of Aarhus University, C.F. Møller, and the builders took their time on details and complicated technical solutions – e.g. the waves in the ceiling and floor in the Ambulatory and the arches in the Sun Courtyard. The patterned brickwork in both the Main Hall and in the gables towards Ringgaden have four layers and an excessive degree of detail. The Main Hall was inaugurated in 1946.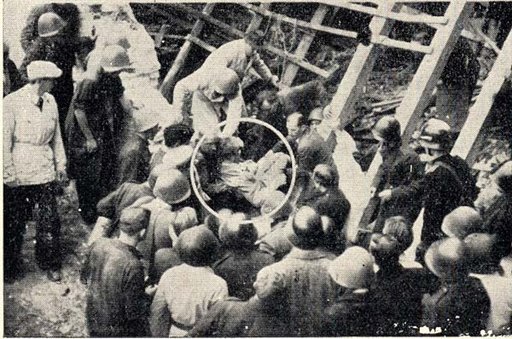 … C.F. Møller was buried under the rubble after the British air raid? The architect both regretted and apologised for the many romantic details in the main building, which was highly atypical for his otherwise functionalist building style. After the bombing, C.F. Møller was taken to hospital, and after the shock had worn off, he allegedly said to the nurse: "Were we lucky enough that they knocked down those arches?" But alas, the arches (almost) survived, and as we all know, they are still there today.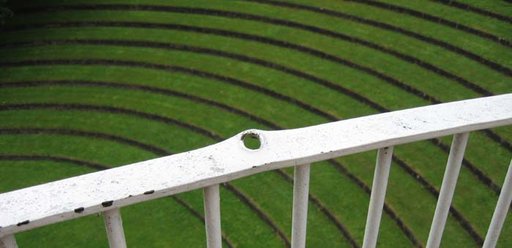 ... there is still a bullet hole in the railings around the Sun Courtyard? There was also shooting during the bombing, and one of the shots hit the railings in the Sun Courtyard by the Main Hall facing the University Park. C.F. Møller insisted that the hole be preserved in the railings as a reminder of the historical events.
See more photos of the bombing of Aarhus University on AU Universitetshistories website