Code of conduct for student parties now in place
This past spring, the four student social associations at Health sat down with Vice-dean for education, Lise Wogensen Bach, to create a common code for events held by the associations. The code of conduct has now been finalised in time for the start of the semester.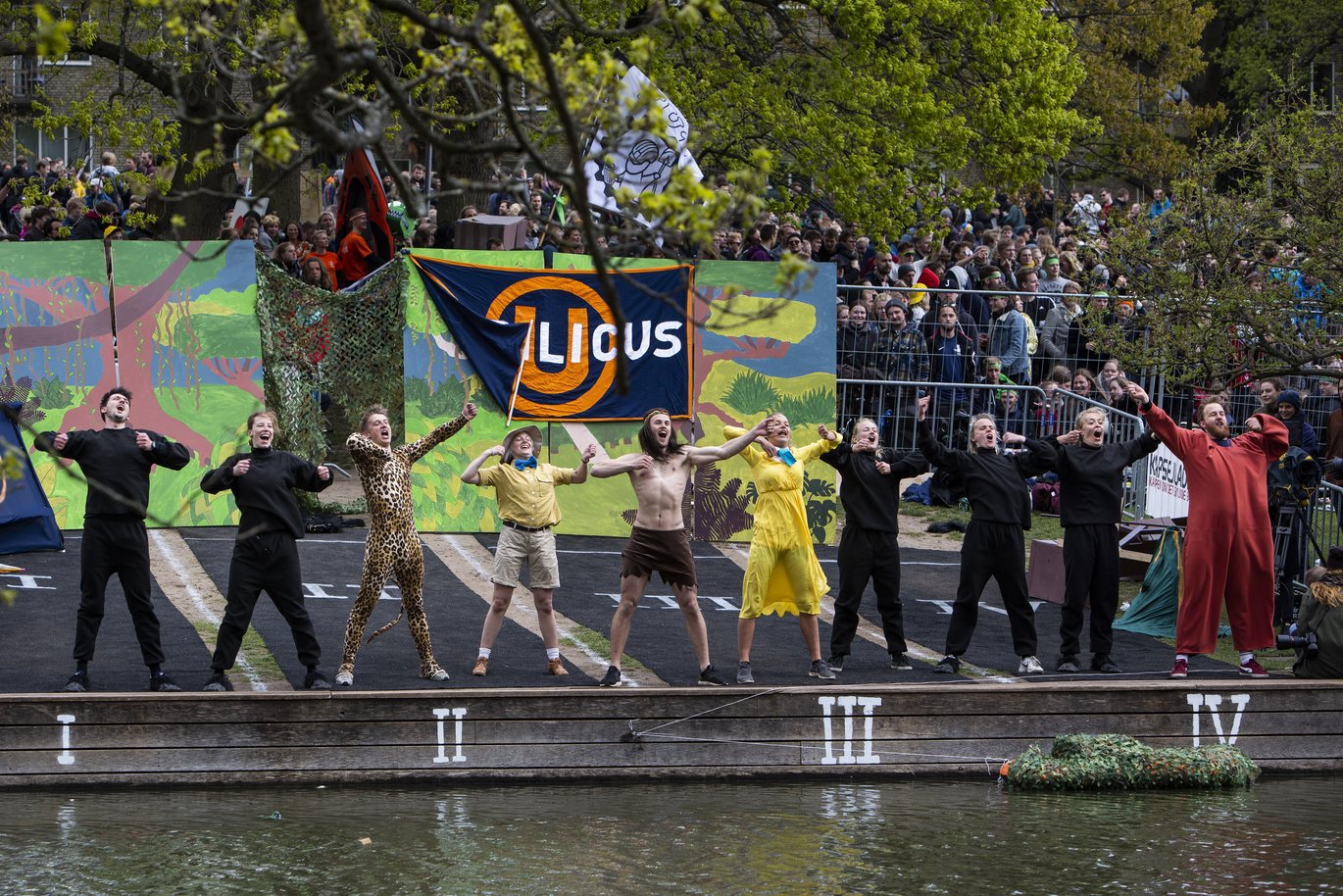 Code of conduct facts
Students at Health will be introduced to the code at the start of the semester. The code will be printed on posters around campus.
The code will be incorporated into the by-laws of the associations.
The new code of conduct:
SAFETY
· Social events must be safe for everyone
· Personal, physical and psychological boundaries must be respected
· The student social associations are obligated to maintain a civil and positive tone
· The student social associations can refuse to sell alcohol to guests
· Euphoriants and illicit substances are not tolerated and will result in immediate removal from the event
INCLUSION
· The student social associations are for everyone
· The student social associations have a shared responsibility for ensuring a positive student life for all students at Health
· Alcohol-free drinks will be served at all events
· Themes and activities will vary
· The student social associations will work together on joint events
OPENNESS
· All students at Health are welcome to submit proposals and complaints to the associations
· The associations must ensure transparency regarding their finances, by-laws and selection of members
· The associations must ensure a civil tone on social media and when promoting events
Read the university's guidelines for an inclusive study environment:
Both management and the student social associations believe that being a student at Health should be a safe and inclusive experience. For this reason, the four associations SIFFOS (Public Health), Beerceps Maximus (Sport Science), Apollonia (Odontology) and Umbilicus (Medicine), in collaboration with Vice-dean for education, Lise Wogensen Bach, have drawn up a code of conduct for events held by the associations.
The aim of the code of conduct is not to curb or stub out festive events. Rather, the code is intended as a guideline to help ensure that everyone feels included at events at Health. Which is why it was important that the student associations themselves drafted and finalised the code, says Lise Wogensen Bach.
"It's not the job of the faculty management team to dictate how students should party or socialise. But, in an organisation as large as ours, that's both a workplace and a place of study, we all share responsibility for creating an inclusive environment, and while drafting the code the student associations have taken their responsibility in this regard very seriously. The associations worked together to identify the shared values that are key to a healthy and active student life," she says.
Safety – Inclusion – Openness
Developing the code has taken six months, and the student associations worked together and individually to identify the common values and most important rules of the code. In essence, the aim of the code is to create a safe, inclusive and open study environment for all students at Health. Among other things, this means that alcohol-free alternatives will be available at all events, that all parties will have a sober monitor and that anyone who's had too much to drink may find themselves cut off at the bar.
And even though it's a party code, it's not just about alcohol and parties. While working on the code, the associations also had productive discussions about what makes a study environment feel safe and inclusive. It was a good exercise, says Stine Arp from SIFFOS:
"It was interesting to see the many ways in which the associations overlap. We have similar ideas and experience similar challenges. Working together also made us reflect on our own association's values and on how we can preserve what we stand for, even as members come and go."
Lise Wogensen Bach is pleased about the interest in looking at all elements that contribute to a thriving student life. For her, the new code of conduct is also very much about launching a discussion about how everyone can work together to create a healthy study environment for all students at Health.
"The social community is a very important part of student life on campus. Which is why it's so important for student associations to discuss how they intend to interact and accommodate each other beyond the big parties. It's a good sign that there's also room for internal reflection and development," she says.
Lise Wogensen Bach was the person responsible for setting the task of creating a common code, and it opened the door for a positive dialogue between the student associations and management says Stine Arp:
"At first, we thought, okay, what's the ulterior motive ? But it's actually great that they reached out and involved us rather than just laying down some guidelines that we'd then have to follow. We have ownership over the code now. And it also meant that we had a chance to discuss some things that could be improved in the collaboration between AU and the student associations. So it also opened the door to a better rapport with management."
Lise Wogensen Bach also appreciates the improved collaboration and looks forward to building on it in the future.
"The improved lines of communication with the students have been very encouraging and productive. It's important that we as management have clear and open communication with the students so we can improve teaching and the study environment on campus. Working on the party code has provided us with valuable insight, and has hopefully shown the students that management is willing to listen. I look forward to continue working closely with the associations in the future," she says.
New joint student house
One of the biggest wishes expressed by the associations to management was the desire for more space. And the party code isn't the only new initiative that will be greeting students when they return from their summer holidays. Because the associations have been granted one of their biggest wishes: a joint student house.
The new student house will be building 1190, where the student associations already have a couple of premises available to them. Now, however, the entire building will be theirs. The hope is that the building will provide plenty of space for all four associations, and contribute to strengthening the collaboration between them, thereby creating a sense of community across Health's study programmes.
Lise Wogensen Bach is pleased that it was possible to accommodate the wish for a larger student house.
"It was something that both students and management wanted. It's important that there's room for the associations to meet separately but it's also important that they have a venue for joint events. I hope building 1190 will provide them with both," she says.